Ask Dr. Newman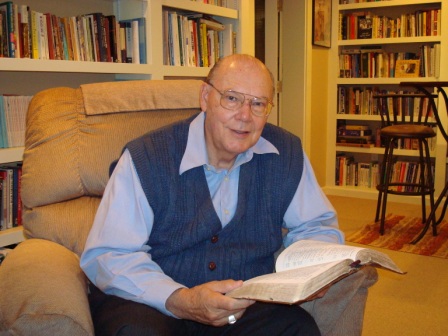 Hi! Glad to have you visit the "Ask Dr. Newman" page. Again, this is where you ask your Bible questions, and get Bible answers.
Here is how the process works. Type in your name, email address and question in the form below. Also, indicate if you do not want to receive our regular Bible-teaching-about.com ezine. By clicking the Submitbutton, your question is forwarded to me.
Cicking the Submit button also implies you are gving us permission to print your question online.
Although I will try my best to answer every question posted in a timely manner, it might become increasingly difficult as the volume of queries increases. I will post the answers in the Bible Answers page (see Navigation Bar on the left).
The graphic challenge at the bottom of the form will help protect you from getting spammed. It is also our solemn promise not to sell your personal information to anyone.
Check the archives of questions answered at the bottom of the Bible Answers page to check if your question has already been answered. Think of it as a "Dear Abby" column, but only for Bible questions about Christian life, theology, and ministry.
Regrettably, I must insert a disclaimer. I cannot give specific direction regarding your personal problems. I don't have enough information to find the heart of the problem.
This is not a counseling service; thus, my advice to you is to seek out a competent counselor, pastor, or medical doctor concerning personal issues. I do not want to lead you astray.
My answers, then, will be in the form of broad principles that apply to the issues you bring up in your question. You can apply them as you see fit. I also refer you to the "Disclaimer" button on the home page. To check if your question has already been answered, go to Bible Answers
Have your say about what you just read! Leave me a comment in the box below.